About Nuvme
We are experts in Cloud Computing focused on the development of small and medium-sized companies.
AWS Partner
In partnership with Amazon Web Services (AWS)
Amazon Web Services (AWS)is the world's most widely adopted and comprehensive cloud platform, offering more than 175 end-to-end data center services worldwide. Millions of customers, including the fastest growing startups, large enterprises and the largest government agencies, use AWS to reduce their costs, become more agile and innovate faster.
Nuvme is recognized by AWS as Consulting Partner. To obtain this training, it is necessary to meet several requirements, including certifications and customer recognition. This partnership enables the company to offer secure and transparent solutions, providing more agility and tranquility to customers.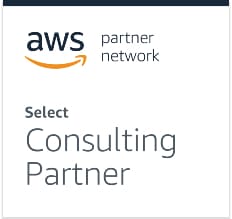 Our Mission
Present to companies – clearly – all the advantages of cloud computing with the objective of making them even more competitive in the market in which they operate.

transparency
Work clearly and coherently, interacting and sharing with the client – ​​in real time – the entire process performed.

Knowledge
Apply information in a systematic and creative way, enabling its dissemination throughout the organization and incorporating it into products and services.

Innovation
It is thinking "outside the box". Break paradigms and deal with changing processes and concepts, allowing the creation of value for the business itself and for customers.

Human Value
Working as a team, attracting and keeping the best people. To be guided by ethical and moral foundations, defining our conduct and valuing the well-being and dignity of our employees and customers.
AWS Select Consulting Partner, the Nuvme promotes your journey in the cloud with close and personalized service, through scalable and secure solutions that provide high performance for customers of different sizes and segments.
All this so you can optimize your technology investments, ensuring market reputation and peace of mind in managing your business.

We stand out for the safety, reliability and efficiency of the services provided.

We seek to optimize IT resources in the cloud according to each client's moment
All this with competitive prices, ease of acquisition and professional availability
Want to know more about Nuvme?
Send a message! Fill in the form below with your details and your question.
We will enter into contact with you as soon as possible.