Nuvme partners
Meet our strategically selected partners aligned with our values. All to ensure the best customer service experience.
AWS Partner Network
AWS Partner Network (APN)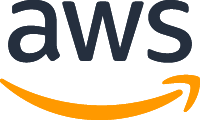 Amazon web services (aws)
Cloud computing with AWS
Amazon Web Services (AWS)is the world's most widely adopted and comprehensive cloud platform, offering more than 175 end-to-end data center services worldwide. Millions of customers, including the fastest growing startups, large enterprises and the largest government agencies, use AWS to reduce their costs, become more agile and innovate faster.
Nuvme is recognized by AWS as Consulting Partner. To obtain this training, it is necessary to meet several requirements, including certifications and customer recognition. This partnership enables the company to offer secure and transparent solutions, providing more agility and tranquility to customers.

Cloud8
Cloud computing infrastructure management
Cloud8 is a company focused on managing MultiCloud infrastructure – AWS, Azure and Google Cloud. It aims to reduce the complexity of managing a Cloud Computing infrastructure, as well as reduce costs, monitor security, automate scripts and avoid surprises caused by unnecessary use of Cloud Computing resources.

Trend Micro
Data security solutions
Trend Micro is a global leader in enterprise data security and cybersecurity solutions for enterprises, data centers, cloud environments and networks. Nuvme in partnership with Trend Micro uses a set of solutions to make the cloud environment even more secure.
Your Journey to the Cloud with the best technology available
The partnership with Amazon Web Services allows us to offer reliable and secure solutions, providing more agility and mobility for your company.
Start "AWS is the world market leader in cloud infrastructure services"
"Providing anytime, anywhere access to data is the number one reason for cloud adoption"
"Cloud computing is about how you do computing, not where you do computing"
"Cloud data centers will process 94% of workloads in 2021"
"90% of companies use some cloud service"
Want to know more about Nuvme?
Send a message! Fill in the form below with your details and your question.
We will enter into contact with you as soon as possible.